2014 A-Z
Dec 2014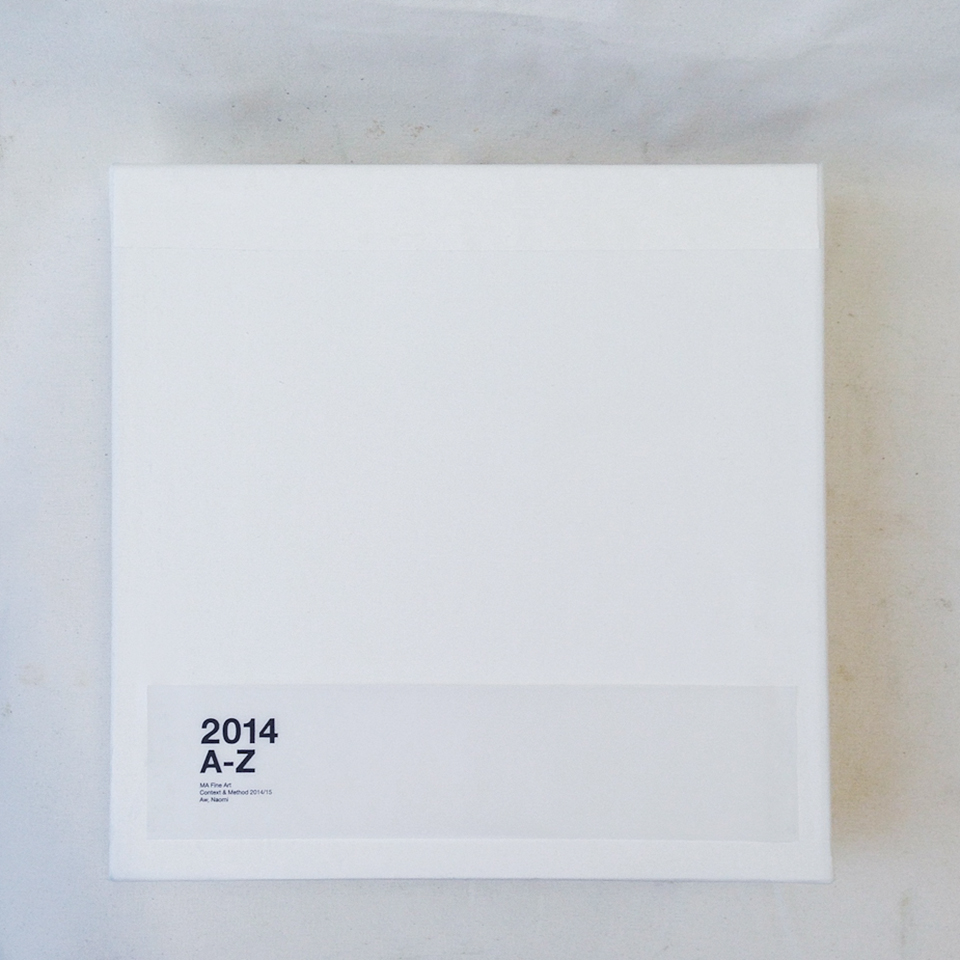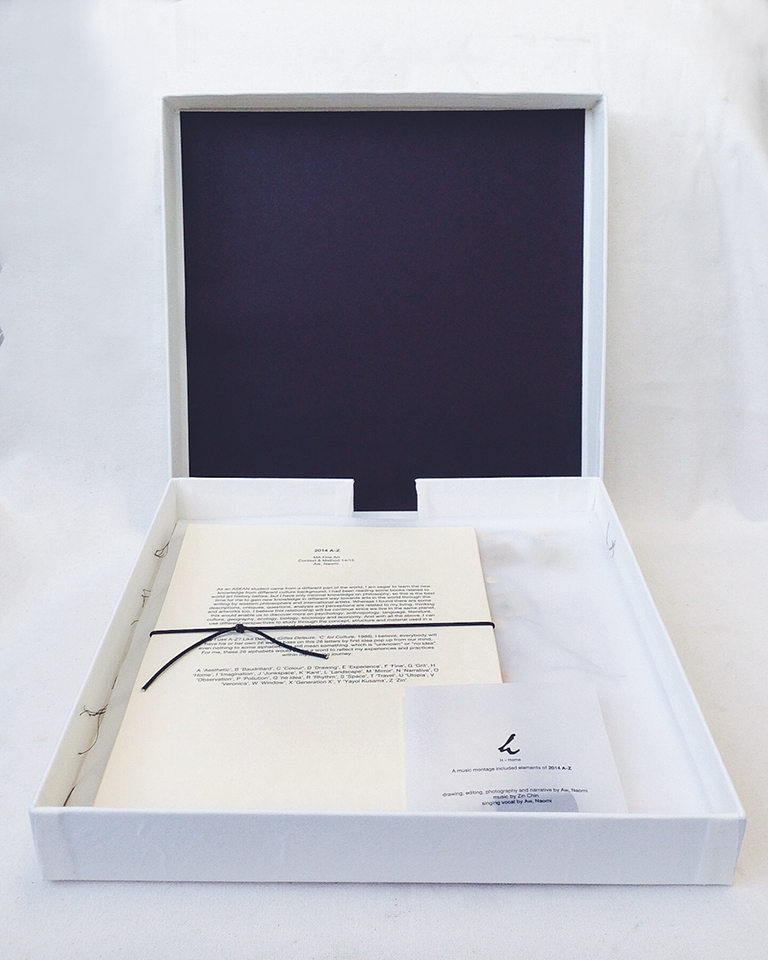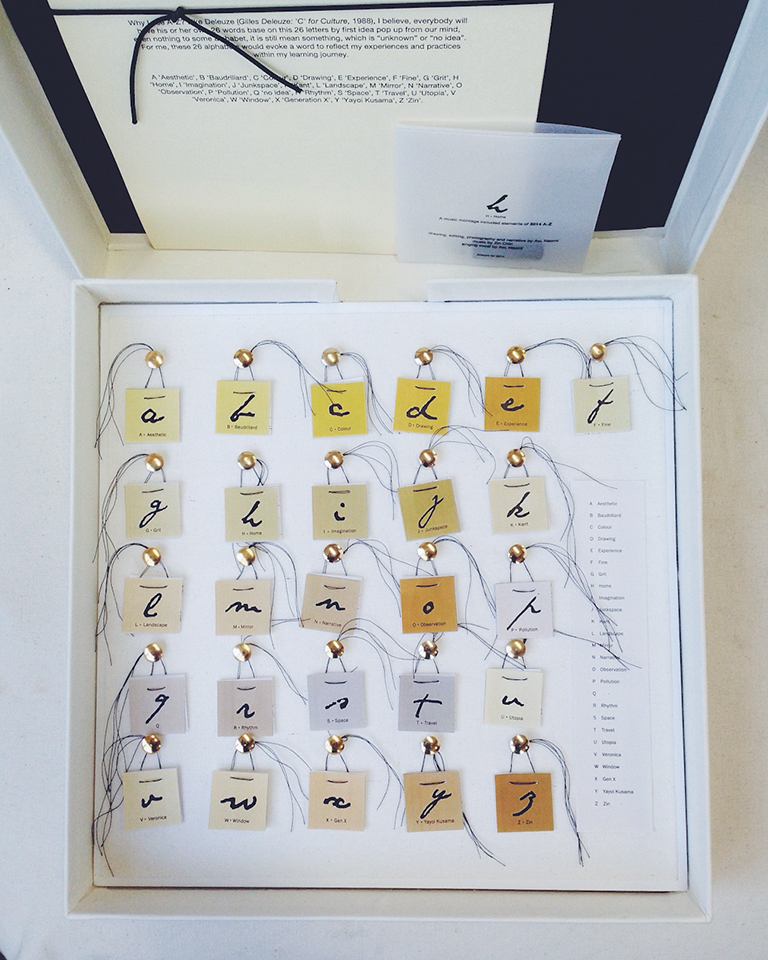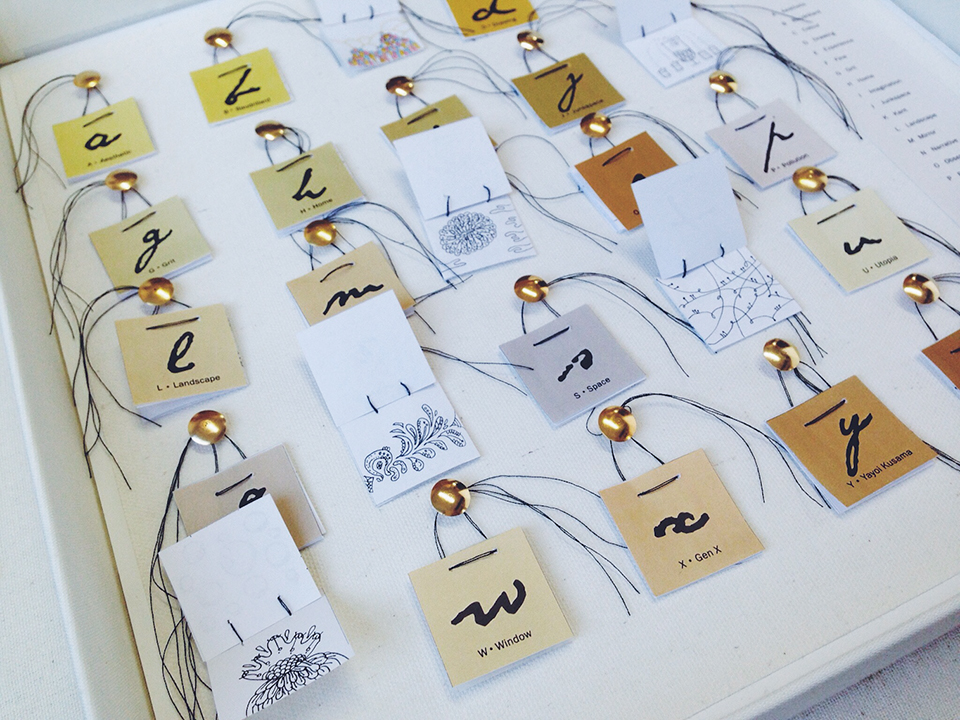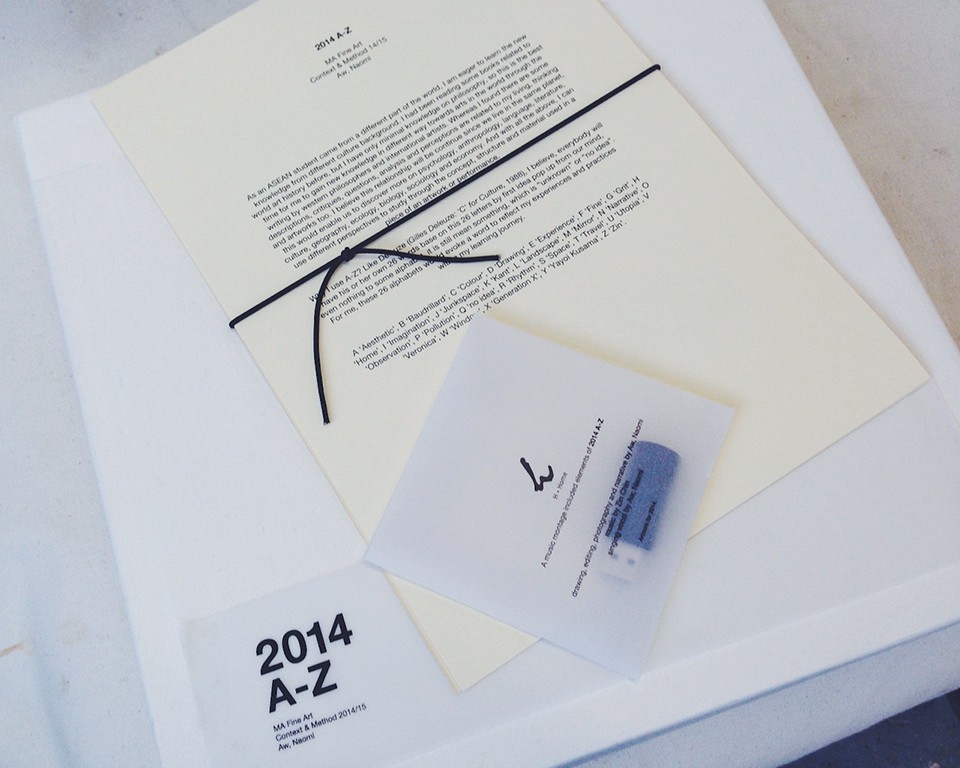 2014 A-Z  is a box of words, miniature drawing booklets and music montage that created to reflect my first 3 months learning journey in United Kingdom. As an South East Asia (ASEAN) student came from a different part of the world, I am eager to learn the new knowledge from different culture background. I had been reading some books related to world art history before, but I have only minimal knowledge on philosophy, so this is the best time for me to gain new knowledge in different way towards arts in the world through the writing by western philosophers and international artists. Whereas I found there are some descriptions, critiques, questions, analysis and perceptions are related to my living, thinking and artworks too. I believe this relationship will be continue since we live in the same planet, this would enable us to discover more on psychology, anthropology, language, literature, culture, geography, ecology, biology, sociology and economy. And with all the above, I can use different perspectives to study through the concept, structure and material used in a piece of an artwork or performance.
Why I use A-Z? Like Deleuze (Gilles Deleuze: From A to Z, 2012), I believe, everybody will have his or her own 26 words base on this 26 letters by first idea pop up from our mind, even nothing to some alphabet, it is still mean something, which is "unknown" or "no idea". For me, these 26 alphabets would evoke a word to reflect my experiences and practices within my learning journey.
A 'Aesthetic', B 'Baudrillard', C 'Colour', D 'Drawing', E 'Experience', F 'Fine', G 'Grit', H 'Home', I 'Imagination', J 'Junkspace', K 'Kant', L 'Landscape', M 'Mirror', N 'Narrative', O 'Observation', P 'Pollution', Q 'no idea', R 'Rhythm', S 'Space', T 'Travel', U 'Utopia', V 'Veronica', W 'Window', X 'Generation X', Y 'Yayoi Kusama', Z 'Zin'.
Bibliography
Gilles Deleuze: From A to Z. (2012) Directed by Boutang, Pierre-André. [DVD] United Kingdom MIT Press.
To view full version of 2014 A-Z, please click here.
2014 A-Z is collected by MFA Department, UCA, Canterbury Kent, UK.